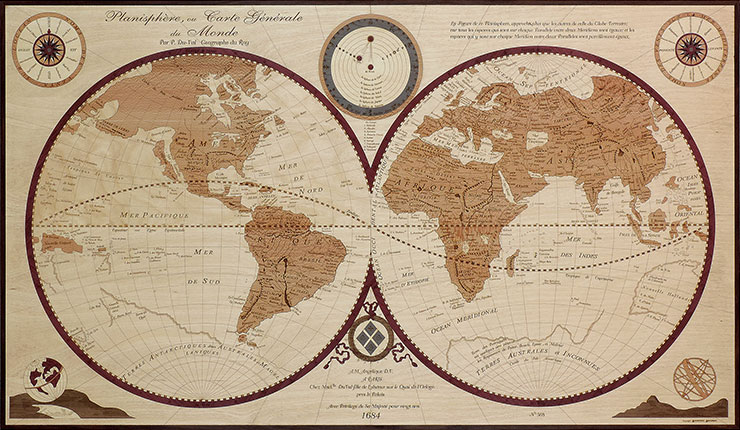 THE WOODMAP COLLECTION
is an invitation to travel through and beyond time.
It pays a vibrant homage to the memory of cartographers from all ages.
The timeless aesthetic of the planispheres, maps and globes showcases tradition and innovation.
Staying true to the fine workmanship on display,
the manual finishing enhances the value of the oeuvre.
Inspired by exceptional heritage
Woodmap planispheres, maps and globe
combine traditional and modern techniques. The expertise stems from the Betsileo people native to the high plateaux of Madagascar, who passed the art down from generation to generation.
REAL EXPERTISE
Geographic Globe
Precious wood marquetry
Using technological tools and resources that our ancestors would never have imagined, our craftsmen mix avant-garde processes with closely guarded artisanal methods.